Budget Billing
Budget Billing is an excellent way to help you budget through those months with higher than expected usage. 
With Budget Billing, you pay a pre-determined amount from January through November based on your twelve-month average with CECA. This amount is evaluated twice a year to ensure you are on track for December. In December, you pay what you actually owe versus the normal fixed amount.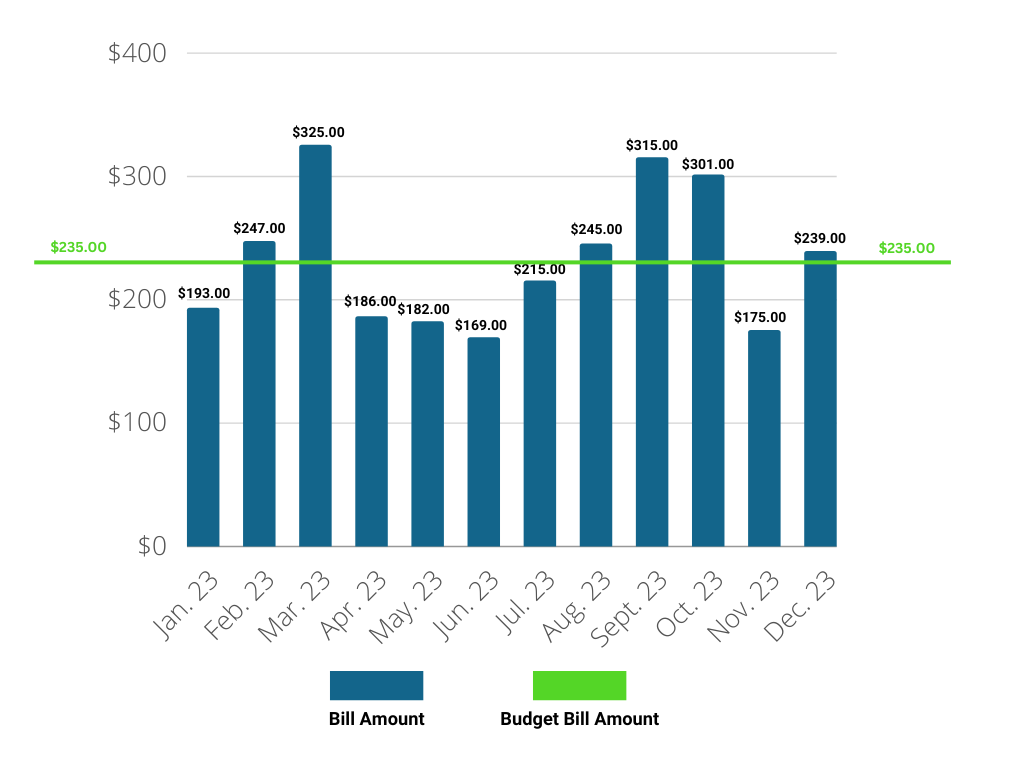 Any residential and most general service accounts that are in good standing with CECA can sign up for Budget Billing. If multiple payments are missed after you sign up for Budget Billing, you will be removed from Budget Billing to help manage the balance of the account. 
CECA re-evaluates budget bill amounts in January and June to ensure that the original budgeted amount is still in line with the current monthly bills. If we notice the current bills are much higher, we will reach out to you to discuss increasing the amount to keep you from owing a large amount in December. 
If you notice a large balance accruing at any point in the year, you can request an increase in the monthly budget amount for future billings or start paying a little extra to chip away at the balance. You can call CECA to speak with one of our trusted representatives at any time to discuss the best option for you.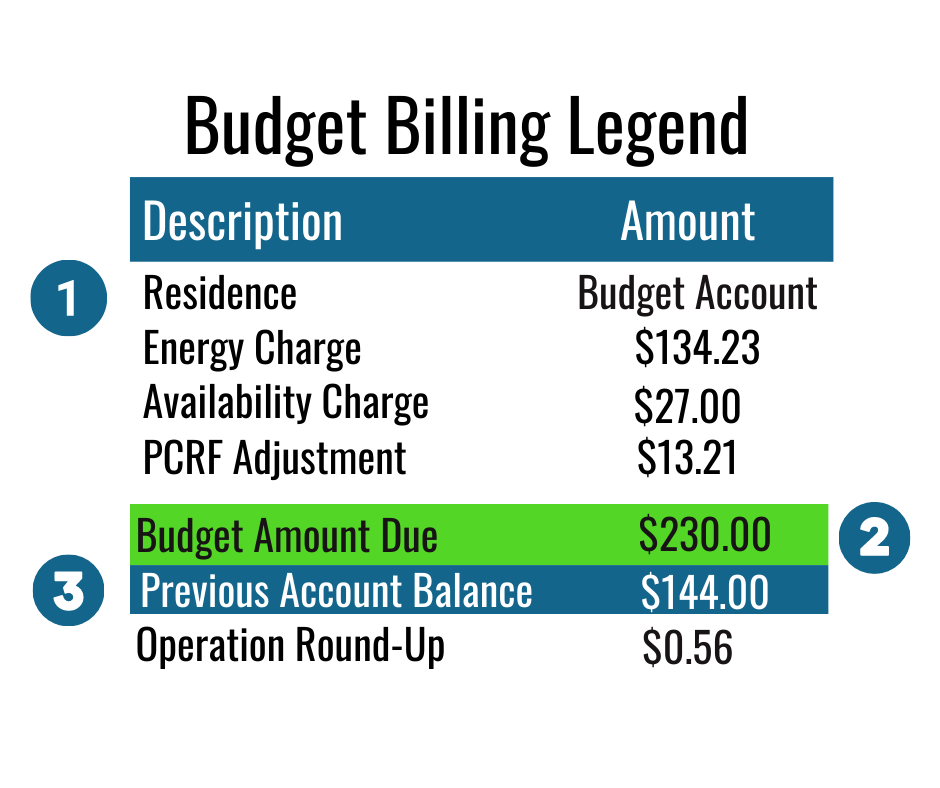 Current Monthly Bill: The actual monthly charges.
Budget Bill Amount: The average bill amount based on the last 12-month billing history.
The balance to date on the account. This would be where you look to see the difference between your actual monthly bills and the budgeted payments that have been made to date.
The difference between these two amounts will be called either "Previous Account Balance" or "Previous Credit Balance" on your monthly bill. It will be listed right below the "Budget Amount Due" line.
Yes, from January through November, you will pay the agreed-upon budgeted amount. That credit will be applied to your December bill to reduce or eliminate the "settle up" bill. If there is a credit remaining after the December bill is applied, you can either roll that credit over to the next year or request a check to be paid out to you to zero out the account completely.