Government-in-Action Youth Tour
Applications are being accepted for the 2024 Government-In-Action Youth Tour.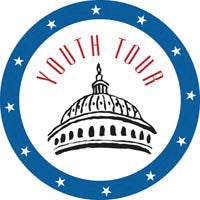 Each year, Comanche Electric Cooperative sponsors up to two students on the Government    in Action Youth Tour trip to Washington D.C. The seven-day tour includes visits to iconic        sites such as the National Cathedral, Lincoln Memorial, Mount Vernon, and the Smithsonian Museum, along with other national landmarks. In addition to educational visits, the students get to enjoy some downtime and fun activities like dinners at The Hard Rock Cafe, shopping at Union Center, dances, and more. Best of all, this is an all-expenses-paid trip for the winning students, covering airfare, transportation, lodging, meals, insurance, and admission charges associated with the tour.
This incredible opportunity is part of a longstanding tradition that traces its roots back to 1957, when Lyndon B. Johnson, then a United States Senator and later the 36th President of the United States, addressed the National Rural Electric Cooperative Association's (NRECA) annual meeting in Chicago, Illinois. Johnson shared his vision that every young person should witness what the American flag stands for. Over the years, this vision has transformed into a remarkable educational opportunity, impacting the lives of more than 50,000 students nationwide, as stated on the Texas Youth Tour website.
To apply for the trip click on the link above and fill out and submit the application above. If you have any questions, please call us at 1-800-915-2533 or email us at memberservices@ceca.coop.
Applications are open for the 2024 Youth Tour.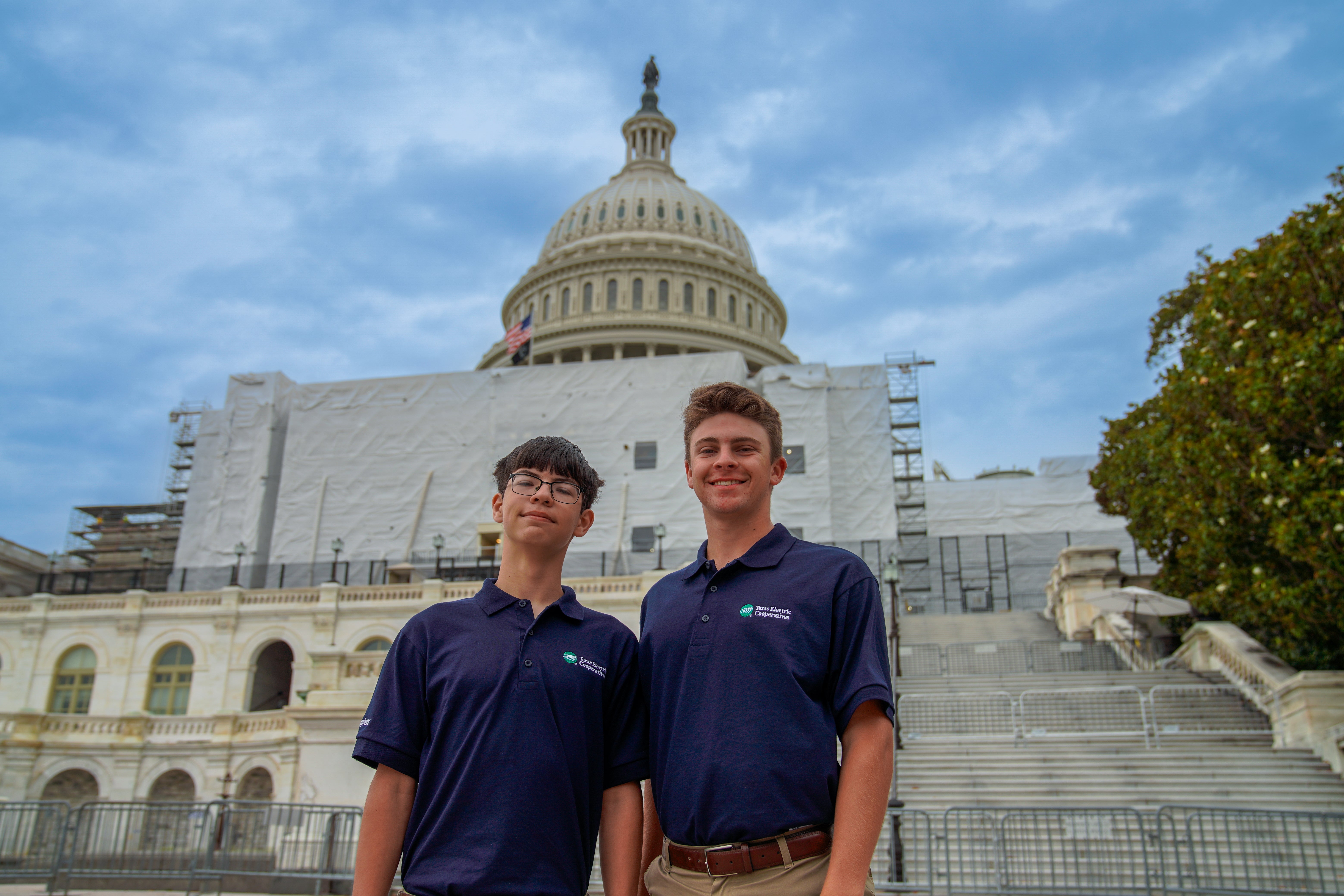 CECA's 2023 Youth Tour Representatives, Samuel Schuetz (left) and Ethan Pallette, in front of the U.S. Capitol in June 2023.