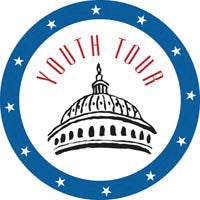 Each year Comanche Electric Cooperative sponsors up to two students on the Government in Action Youth Tour trip to Washington D.C. The seven-day tour includes visits to the National Cathedral, Lincoln Memorial, Mount Vernon, and the Smithsonian Museum, as well as a host of other national sites. The students also have the opportunity to have downtime and fun in the form of dinners at such places as The Hard Rock Cafe, shopping at Union Center, dances, etc.
The contest is open to any student, sophomore and above, who attends a school or is homeschooled where Comanche Electric Cooperative has facilities. Qualifying schools are Albany, Blanket, Breckenridge, Cisco, Comanche, Cross Plains, De Leon, Early, Eastland, Goldthwaite, Gorman, Gustine, May, Moran, Mullin, Priddy, Ranger, Rising Star, Sidney, and Zephyr.
This is an all-expense paid trip and the winning students will receive airfare, transportation, lodging, meals, insurance, and admission charges associated with the tour. 
To apply for the trip click on the link above and fill out and submit the application above. If you have any questions, please call us at 1-800-915-2533 or email us at memberservices@ceca.coop.
Write a paragraph about the positive and negative aspects of introducing electric vehicles into the market. We encourage you to do research and provide sources.
Applications for the 2023 Youth Tour closed on Feb. 3, 2023.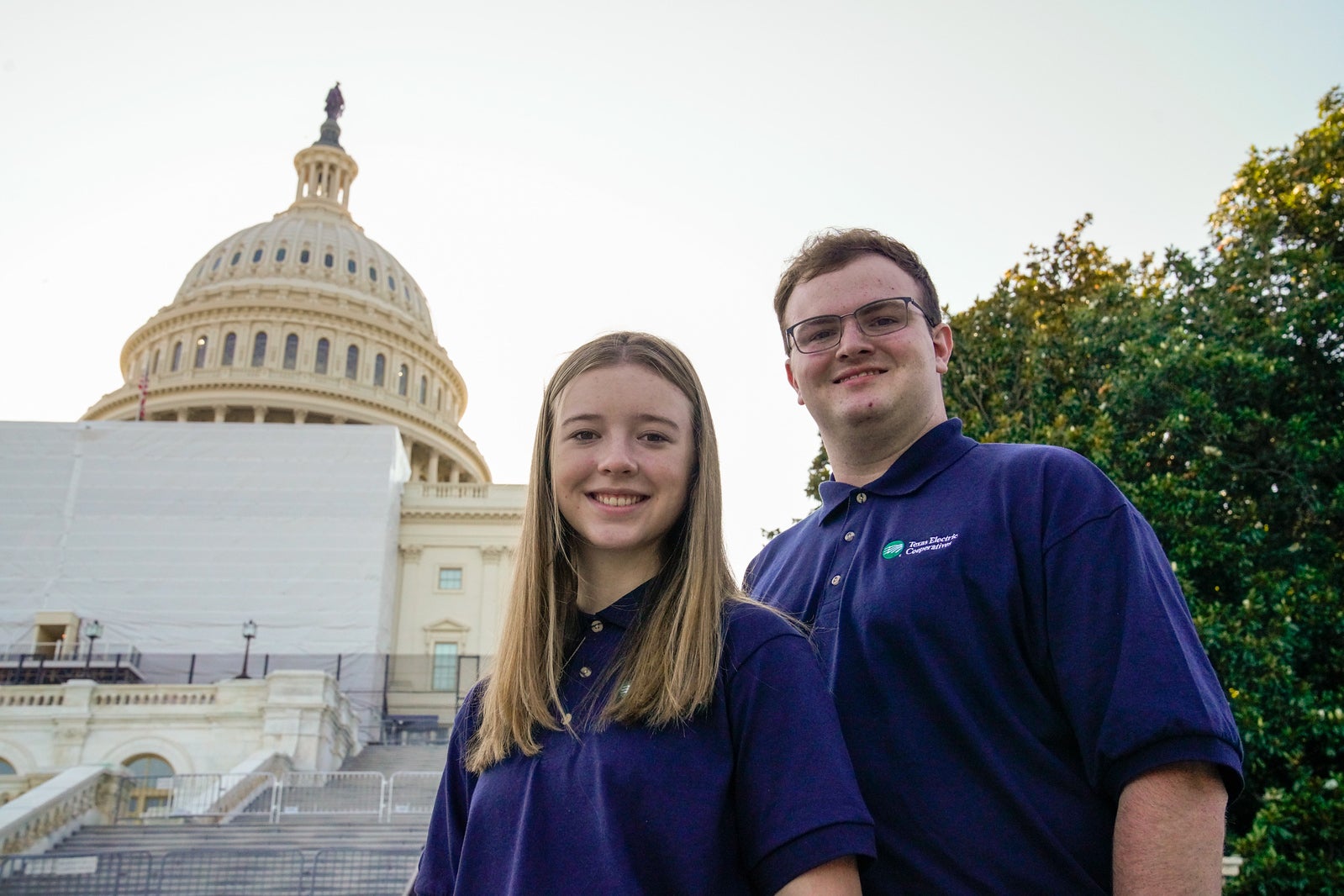 Aryn Lesley (left) and Harrison Sides participated in the 2022 Government-In-Action Youth Tour to Washington D.C. in June.